About Us
Domain Names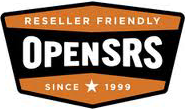 Accredited by the Internet Corporation for Assigned Names and Numbers(ICANN) in April 1999, Tucows is the largest wholesale domain name registrar in the world, offering domain name services for generic top-level domains (gTLDs) including .com, .net and .org, .info, .biz and .name; and country code top-level domains (ccTLDs) such as .us, .de, .cn, .ca and .uk.
Security

GeoTrust is the world's second largest digital certificate provider, and a leader in a wide variety of Identity and Trust services. GeoTrust's comprehensive array of technologies enables organizations of all sizes to secure e-business transactions cost-effectively.
Hardware & Technology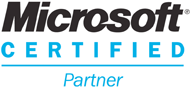 Cisco Systems end-to-end enterprise network solutions form the most comprehensive line of networking products available in the industry. From the branch office to the WAN and campus backbone, Cisco products are the leading choice of the enterprise. Siteserver has chosen to utilize Cisco products exclusively in our data center to ensure our customers receive superior service.
Dell Computer Corporation is the world's leading direct computer systems company and a premier supplier of technology for the Internet infrastructure. Siteserver has chosen Dell as a key provider of high performance enterprise servers and appliance servers for our Windows and Linux Hosting solutions.
Red Hat Linux is a market leader in open source operating system software, services and information. Siteserver utilizes the latest Redhat Advanced server operating system because it has been recognized for the stability of Apache and the cutting-edge speed of Red Hat Content Accelerator.
Connectivity





Sprint is a global integrated communications provider serving more than 26 million customers in over 100 countries. With approximately 70,000 employees worldwide and nearly $27 billion in annual revenues, Sprint is widely recognized for developing, engineering and deploying state-of-the-art network technologies, including the United States' first nationwide all-digital, fiber-optic network and an award-winning Tier 1 Internet backbone. Sprint provides local voice and data services in 18 states and operates the largest 100-percent digital, nationwide PCS wireless network in the United States.
AT&T Managed Internet Service provides reliable, dedicated, high-speed Internet connection and industry-leading Service Level Agreements (SLAs). Our routing with AT&T resides on their world-class OC-192/OC-48 IP backbone, providing you with smart routing capability, and continuous performance monitoring insuring one of the most stable networks available.
Siteserver at a Glance
Founded in 1996
Based in Southern California
Go-Green Innovation Award
Industry-Leading Service Level Agreements
We Never Sleep!